Interpretation of Murder
published by
Black Opal Books!
April 11, 2015

I'm thrilled to announce that Black Opal Books has published my first novel, Interpretation of Murder. This novel re-introduces American Sign Language interpreter Jane Ciardi, the protagonist of my Derringer-winning short story titled–coincidentally–"Interpretation of Murder," which appeared in Alfred Hitchcock's Mystery Magazine in December, 2010. (I liked the title so much that I had to recycle it. The plot of the novel, however, is completely different from the plot of the short story, and Jane is the only character who appears in both works.)
The novel begins about six months after the story ends.   In the first chapter, Jane accepts a part-time job from a Cleveland private detective. Her assignment is to keep tabs on a Deaf African-American teenager whose odd behavior alarms her wealthy father. Jane also needs to discover the truth behind two murders–including the murder of the first interpreter the detective hired. To get closer to the teenager, Jane joins a fitness center owned by a family that brings new meaning to the word "dysfunctional." Jane can't help feeling attracted to the family's youngest son, a cheerfully amoral charmer who seems equally drawn to her. But he's keeping secrets, and so are others at the fitness center. The more Jane learns about the center, the more she suspects some people go there to get more than a workout. The more she learns, the more she becomes the target of attacks that force her to use her martial arts skills to defend herself. Somehow, Jane realizes, the fitness center is connected to the two murders and to the Deaf teenager's odd behavior. Jane's struggle to unravel all the secrets tests her resourcefulness, her loyalties, and her courage.
I'm delighted to be publishing with Black Opal Books, a Mystery Writers of America and International Thriller Writers approved press with a strong mystery line. I'm also delighted that my first novel has a link with AHMM, the magazine that gave me my start as a mystery writer. I couldn't be happier.
---
JANE CIARDI'S FIRST MYSTERY
SILENT WITNESS
It's American Sign Language interpreter Jane Ciardi's first day in criminal court, working at the trial of a deaf man accused of murdering his employer. As she interprets, Jane becomes convinced the defendant is innocent and one of the witnesses is guilty. Should she risk her career to make sure the truth comes out? This short story, originally published in Alfred Hitchcock's Mystery Magazine under a different title, is the prequel to my new novel, Interpretation of Murder. The story is free on Amazon April 6–10; after that, there should be a read-for-free option. (If you read the AHMM story, don't pay for "Silent Witness"–it's the same thing. The novel has a completely different plot and starts about six months after the story ends. Jane is the only character who appears in both the story and the novel. Interpretation of Murder deals with the consequences of the ethical choices she makes during "Silent Witness.")
---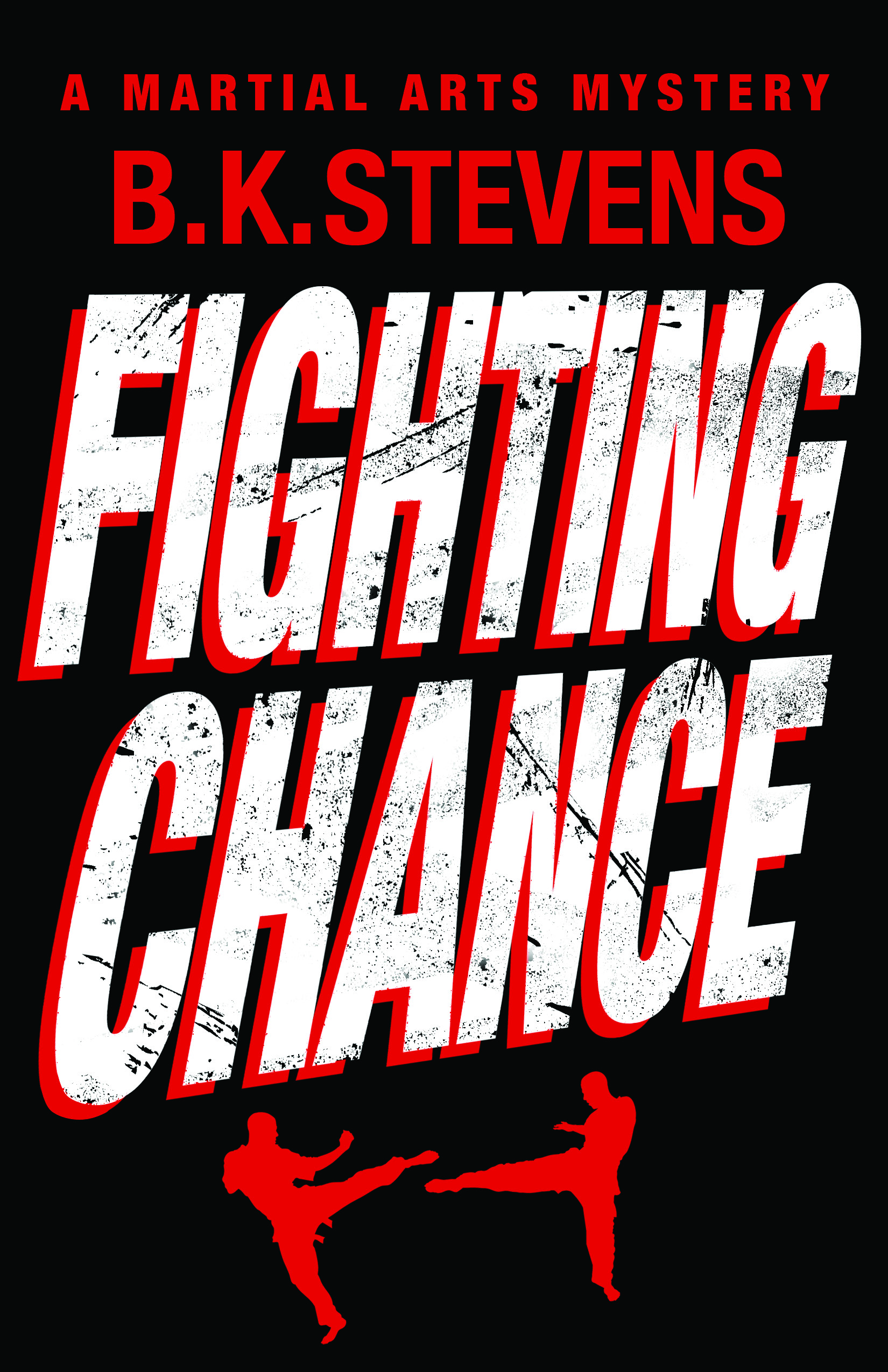 FIGHTING CHANCE
to be published by
The Poisoned Pencil
I'm delighted to announce that my young adult mystery, FIGHTING CHANCE, will be published by The Poisoned Pencil, the new YA imprint of Poisoned Pen Press.
FIGHTING CHANCE is a martial arts mystery for boys (but I bet girls will like it, too). When seventeen-year-old Matt Foley's beloved coach is killed in a sparring match at a tae kwon do tournament, the police decide it's a tragic accident. Matt's not so sure. With help from a small, diverse group of friends, Matt learns the coach's opponent, Bobby Davis, is a brutal, highly skilled martial artist, the central attraction at an illegal fight club. Now, Matt's convinced someone hired Davis to murder the coach. But who would want to harm the coach, and why do it at a tournament? Matt's efforts to find the truth bring him into conflict with some of the most prominent citizens in his small Virginia town, with his principal, with the police, and with his parents. But Matt persists, even when some conflicts prove dangerous. To improve his self-defense skills, he joins a krav maga class. Matt has a feeling that he'll need those skills, that some day he'll have to face Bobby Davis himself.
FIGHTING CHANCE is scheduled for publication on October 6, 2015. I'm thrilled to be one of The Poisoned Pencil's debut authors.
---
ONE SHOT
Who shot the gun-control advocate?
an e-novella from Untreed Reads
     When rising politician Karen Dodd pushes through the toughest gun-control bill in Ohio's history, she thinks it's her ticket to the governor's office. But soon after she announces her candidacy, on the day she's slated to receive an award from a gun-control organization, Karen Dodd is found dead in her comfortable suburban home, one bullet through her heart.
Suspects abound–her philandering husband, a hard-drinking former beauty queen, a smooth-talking gun lobbyist and his deceptively meek assistant, an ambitious television reporter who sees the murder as the story that could transform her career. Police lieutenant Dan Ledger puts his own life in danger as he struggles to uncover the secrets of suspects who at first seem harmlessly eccentric–but who can quickly turn deadly serious. Ledger's used to piecing together meager bits of evidence, and he's usually adept at analyzing the fears and desires that drive people to kill. This time, though, the motive takes him by surprise.
ONE SHOT is a traditional whodunit with a contemporary twist. Packed with suspense and humor, it raises questions about issues ranging from gun control to reality television. Click the button below to purchase.
 http://www.untreedreads.com/ Great reads for every device
---

LITTLE DUMBER BOY
a short story from Untreed Reads
Will's aunt wants him to spend some time with his estranged son at Christmas. All Will wants is to knock off his girlfriend's husband and collect a share of the life insurance policy. Unfortunately, when you fail to take all the angles into account, the perfect crime can really ruin your holiday. Click the button below to purchase.
http://www.untreedreads.com/ Great reads for every device
Also available from Amazon, Barnes and Noble, and other online vendors.
---